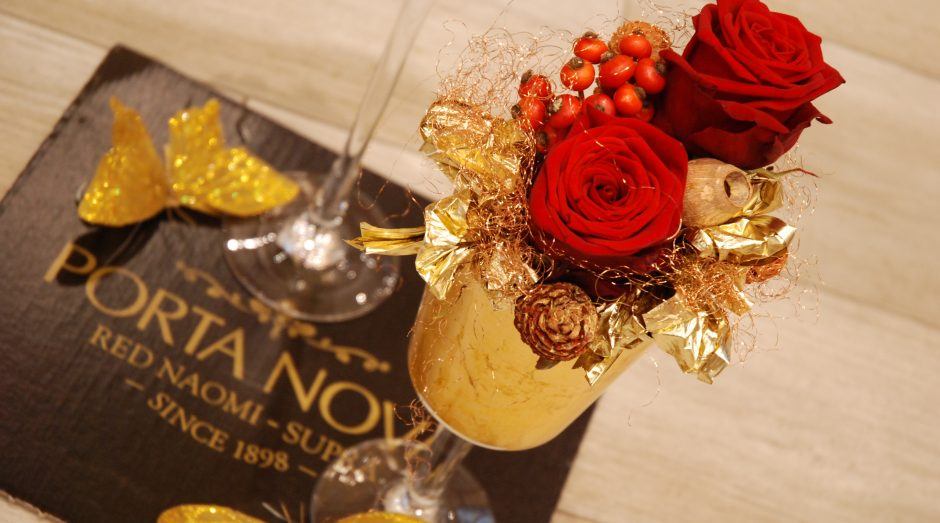 Marking the festive season in exceptional style; floral artists Annalisa and Antonella have used Porta Nova Red Naomi roses to create unique compositions that not only capture the Christmas spirit but are also a brilliant display of great floristry.
The team from Fiori Bertola company in Italy created this range of compositions in tune with nature by using tree trunks, bark, and other materials collected in the woods as the bases for their arrangements.
"We have not used any artificial material in the creations; these compositions are exclusively natural. We've used berries, pine cones, meline, leaves, twigs, pine, and other materials in natural style with Porta Nova Red Naomi roses," says Annalisa.
Fiori Bertola is located in Mortara Italy and has been in operation since 1951. Currently run by Annalisa and her mum Antonella, the flower-shop owes its success to a clear passion for the craft of floral design and the tight-knit relationship between Annalisa and Antonella.
"We chose this job with passion and love," says Annalisa. "We are scholars of floral art, creators of dreams, a unique couple, inseparable, mother and daughter, pink and poppy, black and white… We are Antonella and Annalisa!" she affirms.
Asking her where she draws inspiration for her work, Annalisa says that for them it is all about making arrangements that are unique and with soul. Creations inspired by the wonders of nature which to her is the single most important teacher. They strive to create art that is made with love and care, passion and precision.
"Fiori Bertola has become an important reference point for all those seeking refined and original compositions. Our way of working thrives on professionalism and passion, exuberance and precision, combined with a solid theoretical and practical preparation.
Since always Lombarda Flor's takes great care in selecting only the top of what the market offers in terms of flowers, plants and accessories, but also in offering made to measure customer services.