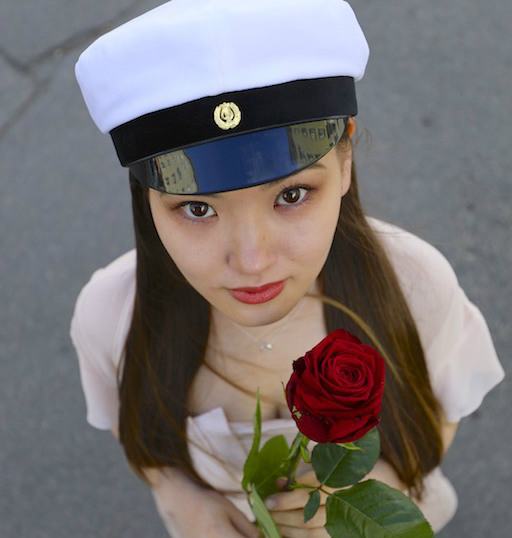 For little more than six decades now, Graduation Day in Finland is regarded as a major flower holiday just like Valentines day or Christmas. Celebrated early June every year, the day is characterised by not only the iconic Scandinavian white cap worn by thousands of graduands from high schools, vocational colleges and universities but also the large number of roses they receive from their kin and teachers.
Masterflorist Jouni Seppänen from Finland says that top quality, long stemmed roses with large flower heads such as Porta Nova Red Naomi are the most prefered flowers for Graduation Day.
VIDEO: Graduation Day with Jouni Seppänen
¨It is a strong way and tradition in Finland. Generally, each graduating student receives one rose from the school according to the certificate of education. Roses are also given by parents, grandparents, godparents, siblings, relatives and friends. Everyone acknowledges that long, large and high quality roses are used and that they are picked up from florist shops, not from the supermarket,¨ says Jouni.
With a long and lustrous career in floristry, Jouni is at the top of his game. Aside from his work in floral design, he has taught floristry for many years and also quite notably represented Finland at the 2010 Interflora World Cup held in Shanghai. As he gave us some insight on his career as well as the graduation day, Jouni was proud to use and endorse Porta Nova Red Naomi as the main flower of choice for this occasion.
¨My professional life has been infinitely affected by my history, my travels and my ever changing world view. They have caused me to push the envelope, demand of myself more and more, reinventing myself with every new revelation.¨ he says about his career as a florist which stemmed from a love of nature he developed way back while growing up in a rural farming community.
¨The Graduation season is an easier period for florists in the sense that it does not involve too much work. This is because we generally sell and use roses and not any other flowers or bouquets made from many different flowers. Individual roses or a few long roses bound together is satisfactory enough for a graduation day floral piece. Bouquets made of 10 or 20 long roses are also ordered but are less common,¨ says Jouni.
Jouni gets his supply of Porta Nova Red Naomi roses via Flower House Espoo – a Finnish Flower wholesaler that prides itself in exceptional service and delivery of top quality floral products from the Netherlands and other countries. Flower House Espoo like quite a number of wholesalers in Europe receive their Porta Nova roses through Hukra BV. For more than 25 years, Hukra has been exporting a wide range of cutflowers from Aalsmeer in the Netherlands to wholesalers, chain stores and flower shops in many european countries, such as United Kingdom, Italy, Ireland, Finland, France, Spain and Sweden.
Similar to other major flower days in the calendar such as Valentine's Day and Mother's Day, Graduation Day guarantees high floral sales and good business for florists.¨The Student Roses doubles our sales in that week. Top quality roses like Porta Nova Red Naomi and proper service ensures good relationships with existing and new customers,¨ asserts Jouni.
photography by: Annika Gustafsson